Joined

Aug 20, 2016
Messages

6,849
Reaction score

942
Points

133
Swag Level :

7417

First time with Leaguecheats...
My story with this cheat start at the day when i first time saw movies on lc youtube site. I though oh gosh this is really cool cheat and I need to test it on myself. The first steps weren't simple i need to read all information from wiki section: https://leaguecheats.com/docs/index.php?title=Main_Page#CTAB-2 about cheat and study all very deeply. After few ours i make my first config. Cfg its wasnt perfect, but I was very proud that I've done it myself
. Before i buying LC i used shitty c+p cheat provider you know it guys P7shits scam aka public ESEA proof
and ofc.... ban after first time of injection

. On this scam forum I met @bendis916 and he has been banned too and i said to him ok bro lets go to leaguecheats.com site look at the users reviews! Now i dont regret my decision it was my best life choice what i ever do buying things on Internet

.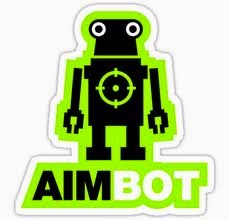 This is the strongest and the most legit funcion in this cheat. 2D aimbot fully does its job,

despite the fact that
you can see sucpecious actions on your screen you will never see it on your demo

Ofc you can set your cheat ultra legit to be clear even if you streaming or record your videos in real time. Aimbot have many function such as: smooth,supersmooth,aimtime and the most important thing bones! You can choose many bones in your configs to your own preferences

and all weapons have own private config. Aimbot is really smooth and imita

te

humans moves its mean, that you are fully save on 128 ticketrate demos. With you stop use it aimbot your normal aim does not deteriorate, but if you want you can play with very samll fov to not aggravate your natural movement. LC aimbot can be set on keyboard keys or mouse keys without any problems. Your friends will never say that you cheating when they watching you. Other thing in aimbot is flickshot function which allow you to set really strong aimbot settings for ecample for tapping enemies like ScreaM or make indcredible and crazy aimlocks like flusha

. Aimbot have 3 functions and much more settings, but i dont write all here you need to test it yourself


Simple, but deadly when you use it with brain. The best part of ESP is fact, that you can use it as toggle on your choosed key. ESP shows: health / armor, current used weapon,player index, distance, bomb time and many more things. You can be fully legit playing with ListESP when you set. ListESP it is the ultimate legit ESP, listing players that are not on your screen, or players anywhere in case you don't want to know where they are exactly or you can choose other option visesp=3 shows if a player is visible or not, if you set "visesp=3" the ESP only shows up if your enemies are visible anyway. So it's a visual aid, you can't do anything wrong with it. You can ez choose size of your ESP box without any problems in cheat menu or manual in your settings.ini file. With antiscreenshot function you can safely record demos and making screenshots. When you do this your screen always stay clear

WALLHACK
Do you remember this old times??

I dont test wallhack very often, but i can write that working really good and looking same as this from cs 1.6

You have few option to configure your wh:
​
Wall=0 Wallhack is off
Wall=1 Wallhack is enabled with fully transparent walls
Playerwalls=0 Playerwalls is off
Playerwalls=1 Playerwalls is on and only player models will show through walls.

If you want good fun you cant bypass this function

RCS
Recoil control system working perfect with multicore disabled on full HD resolution you can sprey like Get Right from huge distances. With perfect RCS and aimbot you really fast become PRO

RCS settings allows you to change fov of recoil to be more legit.
​

TRIGGERBOT
Mixed with aimbot its super deadly fusion. Triggerbot have 2 modes such as:

Mode 1 = Allows for Triggerbot to be used with or without Aimbot & enables use of Multibone
Mode 2 = Full-body triggerbot that's automatically activated when the crosshair is over an enemy and the TriggerKey is held down (requires triggerbone=0 and triggerfov=0).

You can choose all bones what you need to active your gun. You can make body tb or only headshot tb, set time and fov when tb is active. All is easy to configure for your own preferances. The most important thing is that you can use it on server-sites antichet without any problems, cuz other cheat providers tb dont working there

.




AUTOSHOT
Really good and useful function

which makes the Aimbot automatically shoot when a target is inside the FoV. You can use it in pistols and other weapons to rekt your enemies faster than light

Dynamic Lightings and pixel ESP
Very useful stuff will light up a player's model in dark locations, making them easier to spot. You can play only with this function instead of wh or ESP to faster detect your enemy or only for beter vision in game. I fully recommend it for you

Pixel ESP its single pixel ESP for legit play which allows you to customized your colours. You dont like ESP,glows,wh?? Just use it pixel ESP

Ofc this function can be use with key.
MISCELLANEOUS
Menu - is really simple and easy to cutomize in game or manually in your settings.ini file. You can choose position of your menu and other things. You settings are automatically saved after close its good when you forgot make it yourself

Bhop - I dont use it to often, but with random delay time its really good function to fun on community servers

You want to be lolyou? just turn it on and rekt

Flash Reduction - I fully like this option is very useful with low reduction percentage level to avoid be killed when somebody flash you.
CONFIGURATION

For me after few hours of reading wiki section was really easy and made me pleasure, that i can set up alone my own config, but for newbies configuration can be problematics

. What good? you shouldnt be worried, cuz you have find on our forum ready configuration or buy ready from @ToX or @Virus1x.
LC BUILDER and LC LOADER
LC builder its heart of this cheat and allow you to build cheat with instructions what you got after run the file. You can make own shortcut there, hide cheat in game, set injection time and many more. LC builder can be easy use to update your cheat, but you dont need to do often just when Valve make really big update of CS.
LC loader is made for login into your account and download the cheat. It shows when your subscription time will finished. Its very simple and user-friendly software.

STAFF AND COMMUNITY
Users are very friendly and staff make really good job. I can not be faulted anything bad on this forum. If you write
request for help you really got it fast. Motto of LC sounds as follows: "IN LC WE TRUST" and indeed it is.
SECURITY
With this cheat you are....

I played 5 months with LC and i never got VAC ban and OV ban!!! @Jimster480 make best work what i ever seen in CS GO cheating scene

KQLY has been VAC banned (why?? cuz he dont use leaguecheats

) with private build, but here from 2.5 years nobody got ban. Dont be worry about bans just trust here using Jimster product.
Summarizing...

This is the best legit public cheat what was made in CS GO history. You can playing as professional player on leagues, LANs and nobody can say, that you using cheats.

I really want to see in new version of LC recoil working same good on multicore enabled as on multicore disabled, better sprey transfer, aimbot which can choose closest bone in crosshair range, visual recoil help and m_rawinput=1 compatibility.

My rating:

Aimbot: 1000/10
WH: 10/10
ESP: 10/10
MENU: 10/10
TRIGGERBOT:
MODE 1: 7/10
MODE 2: 10/10
BH: 10/10
SECURITY: 10000/10
RCS:
Multicore enabled: 7/10
Multicore disabled: 10/10
Configuration: 5/10 for newbies and 10/10 for me


LC builder: 10/10
LC Loader: 10/10

Big thx for you @Jimster480 for made so professional software for all users and special thx for @ToX and other staff users to help me learn so many things about this cheat from posts

​