Direct Buy Links (Prices in USD)

CSS/HL2 Non-League Multi 1 Month ($18.50)
https://www.paypal.com/cgi-bin/webscr?cmd=_s-xclick&hosted_button_id=RBU7QXUJZXFAS
CSS/HL2 Non-League Multi 3 Month ($40.00)
https://www.paypal.com/cgi-bin/webscr?cmd=_s-xclick&hosted_button_id=E2RBN2ALGWYPJ
CSS/HL2 ESP and Wallhack Non-League 1 Month one time ($10.00)
https://www.paypal.com/cgi-bin/webscr?cmd=_s-xclick&hosted_button_id=5WSW96LQ3UATY
CSS/HL2 ESP and Wallhack Non-League 3 Month one time ($20.00)
https://www.paypal.com/cgi-bin/webscr?cmd=_s-xclick&hosted_button_id=7ZML7WV58PAXC
Also anyone interested in paying with BTC

16ZhTygBqKwdHeqaqpUb4fCpkiLqCBJd2M

Please make sure to pm me with your BTC address after/before payment so we can get you setup.

CSS/HL2/TF2 Full Cheats, 64-Bit support, No driver installs

Windows Vista+ supported.

Sample images (not all features enabled in pictures)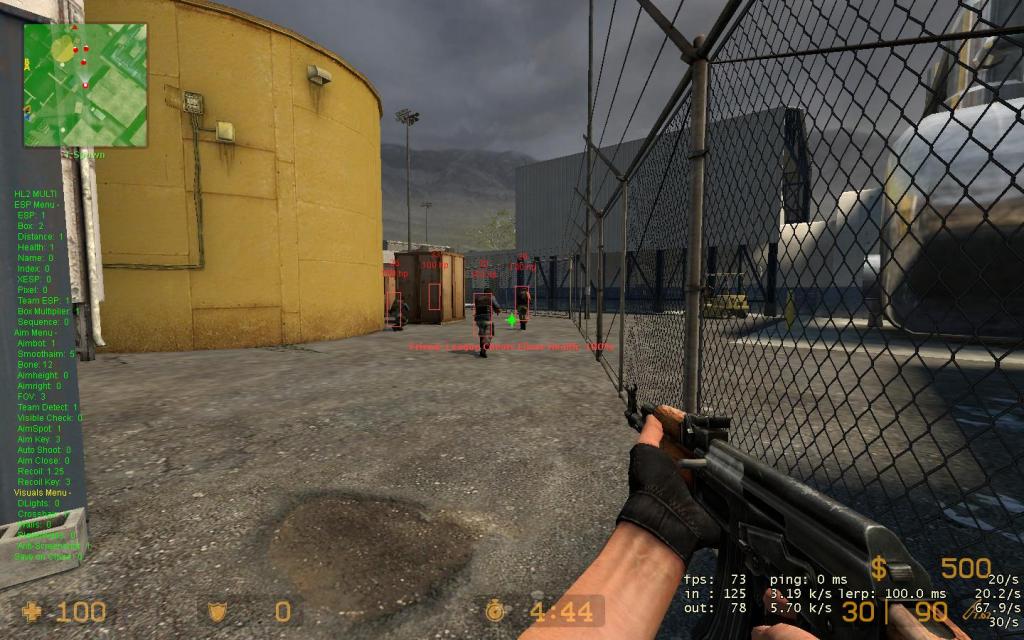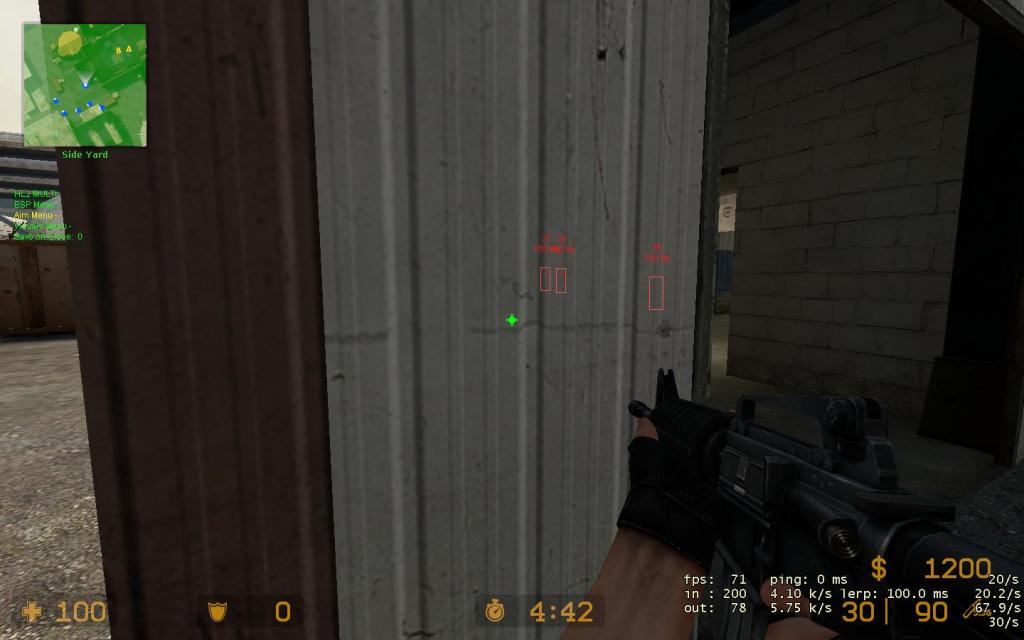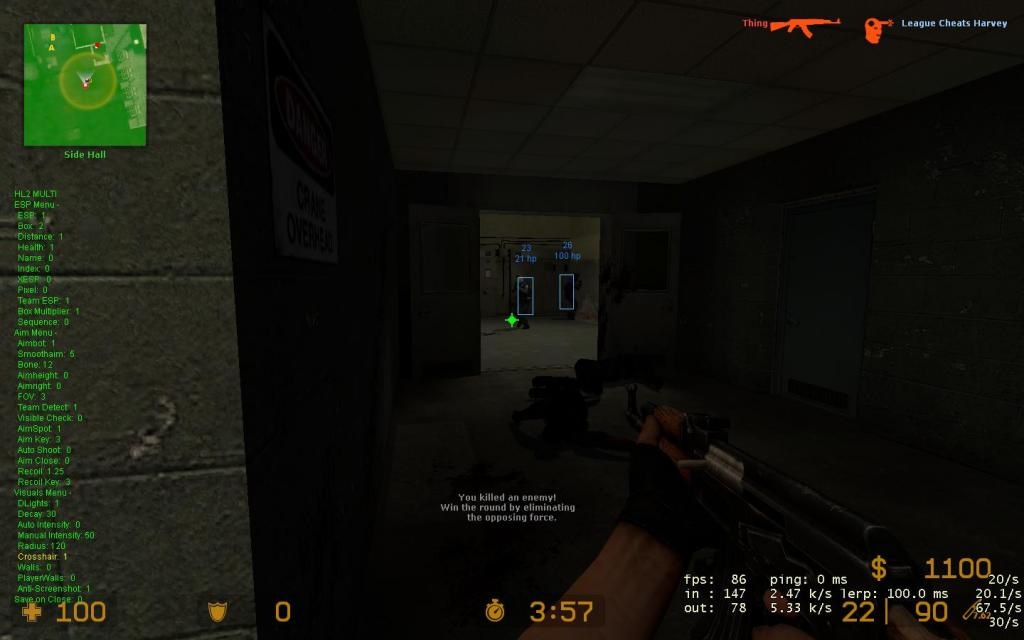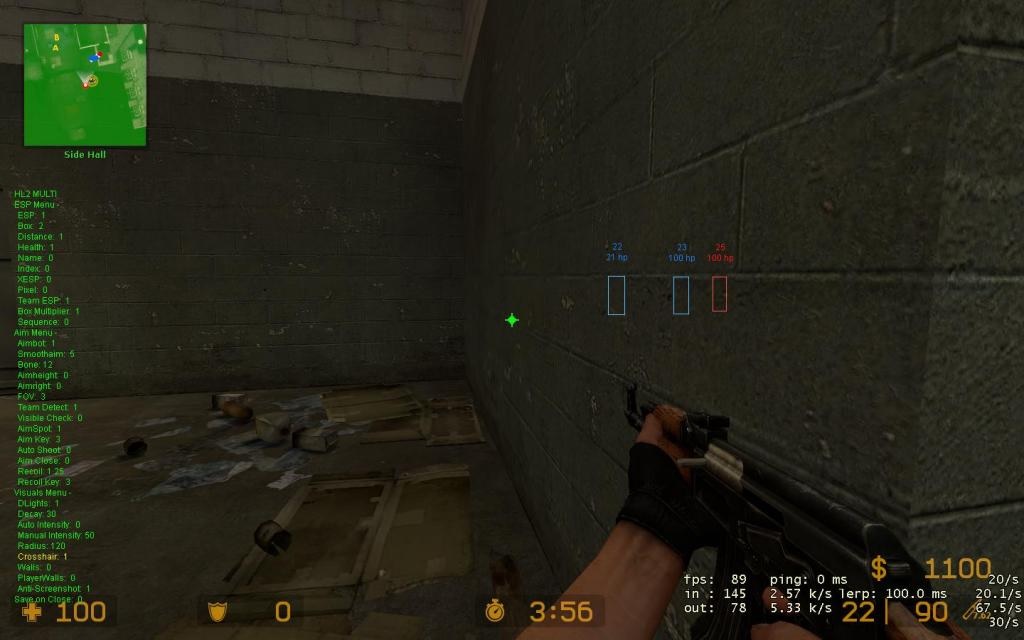 Cheats look and act similar to CSGO editions
Multihack w/ ESP: VAC2/VAC3

Bone Aimbot (Humanistic)
:
This aimbot moves your cursor like a human does, it doesn't use any of the setting angles code my competitors use. It aims in a legit fashion so that when setup properly, even a league admin spectating you shouldn't be able to tell if you are aimbotting or not.
Bone
- Adjust Which Bone to Aim at
Smoothaim
- Adjust How "smooth" the aimbot is in its humanlike drag. (Redone for Increased Accuracy)
TeamAim
- Toggle friendly fire options
CloseAim
- Toggle Distance based aiming algorithm, (cDelta for increased stickyness)
FOV
- Adjust the Field of view of the aimbot or percentage of the screen (starting from the centre) that the aimbot will target enemies.
Aimkey
- Adjust which key the aimbot will use to aim.
AimDraw
- Toggle the Drawing of the Aimspot on enemies (Visible/Always) (New)
VisibleCheck
- Visible Checking on Enemies with Close Enemy (New)
Recoil
- Adjust the recoil counter while using the aimbot (Completely Redone!)
RecoilKey
- Adjust which key the anti-recoil is on. (For all Aimbot Keys) (New)
ESP (ESP Version Features Start Here): VAC2/VAC3
Name -
Name of player
Health -
Health of player
Index
- The internal Index of the player
Distance -
The distance of each player
Box
- A box around each players model, adjusting with distance (New Rectangle Box Type)
Sequence
- What action or stance the player is in (Running, Ducking, Jumping, etc)
XESP
- A leaguecheats.com signature "PROESP" Offering just an XX on the players, good for legit play, unobtrusive.
Box Size & Box Multi
- The size of the boxes around the players, adjustable to how you like.
Team ESP
- Toggle ESP on your Teammates (New)
Pixel ESP
- Single Pixel ESP For Legit Play (New)
Dynamic Lighting:
DLights are a special "Dynamic Lighting" feature built into the CS engines. Much like a Flashlight, this feature lights up a players model in the darkest locations, making them easier to see. My signature dynamic lighting has special options such as the ability to dynamically adjust the intensity of the lighting depending on the models surroundings.
Dlight -
Toggle the feature on and off
Auto Intensity -
The automatic brightness feature of the Dynamic Lighting
Intensity -
If you prefer to manually set the intensity of the DLights.
Radius -
The size of the dynamic lights around the models.
DTeam -
Draw Dynamic Lights on Both Team & Enemies, or Only Enemies
Walls/Wallhack:
2 Different wallhacks are included in this cheat, and a 3rd one is coming soon. They are the only MM safe wallhacks on the market.
Offering full see-through walls, or full model drawing through walls. This is a classic style wallhack, just like from the original CS, years and years ago.
Misc:
Adjustable Menu Location (In Settings File)
Anti Screenshot (Doesn't Appear on in-game SS) - Other Anti screenshot for League AntiCheats
Polymorphic
USN Journal Protection via Mutation & Unique Software
Advanced VM Protection on Modules